It is sometimes said that necessity is the mother of invention: this goes for terrorists too.
ATHENS, GREECE – Have you ever missed a flight? Have you found yourself racing through an airport terminal trying to get to your gate only to arrive to see no one there and the sign 'flight closed'? How frustrating is this?
If you do miss a flight what do you do next? Do you have access to one of the airline loyalty lounges where you can drown your sorrows in free beer and wine? Or do you have to wander around the terminal interminably, eventually lining up at a Starbucks (or a Timmies in Canada)?
One thing I bet you DON'T do is to carry out a terrorist attack on a transit lounge. But this is EXACTLY what happened on this day in 1973.
On this day in 1973
Members of the Palestinian Black September terrorist group opened fire and tossed grenades at passengers waiting for flights to New York and Geneva at Greece's Ellenikon Airport and took three dozen hostages. They surrendered to police after two hours but not before three people had been killed and 55 injured.
Here is where it gets interesting. The terrorists had had another plane in mind. According to police the extremists had apparently mistaken the passengers of the New York‐bound TWA flight for one bound for Tel Aviv and were probably on a hijacking mission. They chose to shoot it out when their detection became inevitable.
Passengers said that the guerrillas drew guns as they were about to be searched by a Greek security inspector. Within seconds, the lounge, packed with 1,500 people, was littered with the wounded and with broken glass and the floors and walls were spattered with blood.
In other words, the bad guys improvised. They did not just pack up their tools and go home, electing to strike another day. They opted to achieve at least something violent – and did.
Besides, the lineup at Starbucks was probably too long.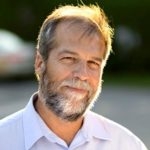 Latest posts by Phil Gurski
(see all)