I've said it before and I'm saying it again: targeting kids in a terrorist attack has to be the lowest of the low.
LYON, FRANCE — When you look at terrorist groups and their activities around the world one thing jumps out at you. On many, many occasions, the fact that nation A has invaded/occupied/colonised nation B has led to the rise of a terrorist group. The examples underscoring this are too many to count but here is a short list:
Soviet Union invasion of Afghanistan in 1979 spawned Al Qaeda (AQ)
US invasion of Iraq in 2003 led to AQ in Iraq, which morphed into Islamic State (ISIS)
Ethiopia's entry into Somalia in 2005 gave rise to Al Shabaab (AS)
In addition, colonial pasts and perceived crimes or injustices have provided more than enough fodder for groups to seek to right historical wrongs in the only way they know how: violence.
France is a big player in this regard.
The French held an imperial reach that spanned the globe: North America, Africa, the Middle East and Southeast Asia. They may have seen themselves as a 'civilising' force but that is not necessarily what the locals believed. Take Algeria for example.
France was in the North African country from 1830 until the end of that country's war of independence in 1962. And that war was not pretty, not that any war is. See the classic 1966 film The Battle of Algiers to see what I mean.
A later war in Algeria, a civil war, broke out in the early 1990s when elections that showed an Islamist party about to seize power were cancelled and the military seized power. One of the groups that arose at that time to fight the soldiers was called the Groupe Islamique Arme (Armed Islamic Group or GIA), a particularly nasty bunch responsible for untold deaths over a decade.
On this day in 1995
Algerians were not the only victims. On this day in 1995 GIA terrorists detonated a car bomb outside a Jewish school in Lyon, France, injuring 14. It is unclear whether the school was targeted because it was Jewish or whether the real aim was to punish France for its colonial past (probably the former although the GIA did plan other, more general acts in France). At the time the GIA said it would attack French targets to punish the French government for its support of the Algerian government.
It's a miracle that absolute carnage was averted

Chief Rabbi of Lyons
Algerian terrorists may have felt they had a bone to pick with France. Fair enough. But targeting school kids? C'mon, that ain't right!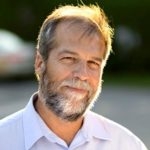 Latest posts by Phil Gurski
(see all)