Terrorists are supposed to be the underdogs: how does a group execute 17 simultaneous attacks?
COLOMBIA – It has been said that terrorism is "the poor man's warfare and the weapon of the conventionally weak". That is, at least, how those who suffer from its effects would describe it. Terrorist tactics tend to be small and aimed at getting larger entities (states, militaries, etc.) to agree to demands through a campaign analogous to a 'death by a thousand cuts'.
Not all groups are weak and small in stature however. If you are following what is happening in Afghanistan these days it is clear that a terrorist group, the Taliban, are not only not the underdog but are actually gaining the upper hand against the legitimately elected government in Kabul. Tens of thousands of soldiers and police , in addition to civilians, have been killed and wounded in recent years in that nation.
When a group attains this level of influence it can actually effect major change. Often this unfolds over a long period of time: the Taliban have been at it in Afghanistan since the early 1990s. That has afforded them ample opportunity to acquire weapons and control territory.
Another group that has been 'at it' for a long time is the FARC in Colombia. The Frente Armada Revolucionaria Colombiana has been active since 1964, although it agreed to a 'peace deal' with the central government in 2017 (funny how often these deals fall through). The death toll accorded to the FARC and its foes (primarily the Colombian military) over that time period is estimated at 260,000.
The FARC was a typical 'guerrilla' organisation that engaged in hit and tun attacks, rarely holding territory. This is a classic tactic of a small force against a larger one. On this day in 1998, however, something very different happened.
On this day in 1998
On August 4 of that year at least 76 people were killed and an unknown number wounded when FARC terrorists, as well as some from another group known as the ELN (Ejercito de Liberacion Nacional – Spanish for National Liberation Army) attacked military and police positions in more than half the country's 32 provinces. More than half. Targets also included oil installations and the country's main port city.
There are guerrilla attacks on all fronts and from all sides. With each change of Government, the guerrillas stage these classic farewells and shows of strength.

Defence Minister Gilberto Echeverri
A campaign of this size is rare in the terrorist world. It reminds us to be careful when assessing the strength and intentions of these actors. As the saying goes: "when you least expect it, expect it."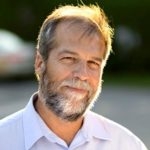 Latest posts by Phil Gurski
(see all)