Most people probably don't know that there is an alarming increase in Islamist terrorism in southeast Africa.
MONJANE, MOZAMBIQUE — I am going to go out on a limb here and assume that not many people know a lot about Mozambique (hint: it is on the Indian Ocean in southeastern Africa). A former Portuguese colony it was beset by a civil war that lasted 15 years from the late 1970s to the early 1990s. Since that time it has not enjoyed the best governance, all too common a problem in Africa.
Another interesting fact about that country which may surprise many of you is that over the past few years it has been bothered by a growing terrorist threat. Those who follow developments in Africa may be familiar with Al Shabaab in Somalia, or Boko Haram in Nigeria, or a variety of groups tied to Al Qaeda (AQ) and Islamic State (ISIS) in the Sahel, but I imagine hearing about similar problems in Mozambique is new.
In fact, there has been a terrorist group aligned with AQ operating in the country since the 1990s. Confusingly, it calls itself Al Shabaab, although it has nothing to do with the much more famous Somali group of the same name. More recently, ISIS has created a 'province' it calls 'Central African Province' (ISCAP) which has carried out many attacks in northern Mozambique, including today's featured incident.
On this day in 2018, Ansar al Sunna, part of ISCAP, beheaded ten people, including children, in Monjane, a village near the border with Tanzania. Without naming the group that carried out the beheadings, the police vowed it "will hunt and find them and take them to the court as happened with others." Police reinforcements were sent to the villages to step up security
Two of those killed were boys aged 15 and 16 years who had set out in the early hours, "hunting mice to eat" said the police.
The area where most of the attacks are taking place is in Cabo Delgado province. This part of Mozambique is very important for the country's economy as it is near massive offshore gas fields that are slated for development. Terrorist activity could scare away investors and gas workers.
Mozambique is 145th in the overall Prosperity Index rankings. Since 2009, Mozambique has moved down the rankings table by 4 places. It has a long way to go, even if progress has been made since the end of the civil war. Terrorism will not help it get there.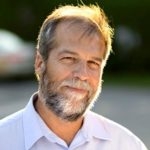 Latest posts by Phil Gurski
(see all)