This piece appeared in The Hill Times on January 28, 2019.
If there is one thing in the world of terrorism that touches Canada the most, at least in the minds of average Canadians, it is the issue of those among us who elected to leave to join violent extremist groups abroad. Some of these participated in acts of terrorism in which innocent people died, others themselves were killed in a variety of operations, ranging from military strikes to counter-terrorism action.
And then there is the third group: those that are still alive and either in captivity abroad or have returned to Canada. The former are someone else's problem for now as the government has made it quite clear – and rightly so — that anyone stupid enough to rush to be part of an organisation like Islamic State (IS) is not a priority to repatriate. The latter are our problem and it is far from clear what threat they pose to national security and public safety. At a minimum they need to investigated to neutralise any danger and, if all goes well, they should be arrested and charged as hooking up with terrorist groups is an offence under the Canadian Criminal Code.
For the longest time we have been told that the numbers of these idiots is in the neighbourhood of 180-200. I seem to recall that former CSIS Director Michel Coulombe was the first to disclose that figure a few years back and it has been bandied about ever since. That sum was never put into context: Canadians did not know if it was current or historical and what groups were involved. Many – including me, and I am a former CSIS analyst – found this fuzziness frustrating. Most things that have to do with national security are purposefully left vague and while there are valid reasons for this there is also a need for much greater openness in this regard.
Well, this week a miracle of miracles happened! Public Safety Minister Ralph Goodale told a crowd in Regina that in fact the number is 250,
about half into Syria, Iraq and Turkey, he said, and the rest into Afghanistan, Pakistan and parts of north and east Africa . A few Canadian academics applauded the release of more information.
I too was happy to see this but was frankly far from surprised. I had always suspected that the number was both historical and widely spread out, and not tied solely to IS and other groups in Iraq and Syria. While that particular jihad has seized our attention for several years now it is far from the only one that has acted as an attractant to Canadian Islamist extremists. For instance, the infamous Khadr family chummed along with Al Qaeda in the 1990s and a bevy of Somali Canadians joined Al Shabaab in the mid to late 2000s. All these cases were of course very well known to those of us who worked counter terrorism at CSIS but less well known to other Canadians, although Global News reporter Stewart Bell, who used to be with the National Post, did a phenomenal job in his investigative reporting on this issue.
Nevertheless, this disclosure is indeed good news. If we want Canadians to have a solid understanding of the threat environment and get them to support what CSIS, the RCMP and others are doing about it they need information. Saying nothing is not helpful. Yes, much has to remain hush-hush when it impacts ongoing operations but much more can be passed on, in a general way. To my mind, as long as officials are not blabbing on about sources or methods, and not compromising investigations in full throttle, they should be more forthcoming. An informed public is a better public.
As a retired CSIS analyst I am trying to do what I can to provide context. It's nice to see a current government official do the same. More of this please!
Phil Gurski is a former strategic analyst at CSIS and the author of An End to the War on Terrorism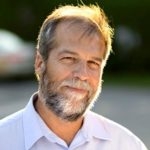 Latest posts by Phil Gurski
(see all)