In October of 1991, LTTE terrorists massacred 285 people, mostly Muslims, in a village in Sri Lanka.
PALLIYATHIDAL, SRI LANKA – The depths of depravity that terrorists descend to is often hard to fathom.
I find sometimes that after writing about terrorism for twenty years now – 13 at CSIS, 2 at Public Safety Canada, 5 books since retirement and tens of thousands of blogs, podcasts and tweets – things begin to look the same. More death, more suffering, more blood, all caused by those who have convinced themselves that they are doing 'God's work'.
And yet they continue to kill. Sometimes targeting the same people on multiple occasions. Take today's attack for instance. On this day in 1991  the small Sri Lankan fishing village of Palliyathidal became the scene of one of the worst massacres suffered by any community during the 30 year Sri Lankan civil war. In just four hours, eyewitnesses in the village say, some 285 men, women and children, around a third of the population, were killed by a 1,000 strong force of the Liberation Tigers of Tamil Eelam (LTTE), also known as the Tamil Tigers.
We saw the Tamil Tigers armed with guns and knives (machetes). I heard them say 'we will kill everyone and then celebrate in your mosque' I was lying among six bodies. Lying in their blood.

Local shopkeeper
This massacre bears an uncanny resemblance in some ways to the one which appeared on this website one year ago. The same group was involved and the results were similarly gruesome. The victims were also more or less the same.
How anyone can justify such an act of unspeakable cruelty is beyond me. And yet it must be remembered: the dead deserve no less.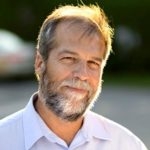 Latest posts by Phil Gurski
(see all)