The Popular Front for the Liberation of Palestine assassinated the Israeli Tourism Minister at a hotel in Jerusalem in October 2001.
JERUSALEM, ISRAEL – Targeting a government minister is never a bad idea for a terrorist group.
If you are part of a terrorist group and want to really make waves what do you do? You target a major world leader, that's what. History is full of assassinations of presidents, kings, etc. by terrorists. Here is a short list:
Archduke Ferdinand was killed by a Bosnian terrorist on the eve of WWI;
Mahatma Gandhi was killed by a Hindu terrorist in 1948;
Indian Prime Minister Indira Gandhi was killed by a Sikh terrorist in 1984, and;
Israeli Prime Minister Yitzhak Rabin was assassinated by a Jewish terrorist in 1995.
Assassinations are, by definition, high profile. We do not tend to use the term to describe a murder unless the victim is someone important. Of course every human life is precious, but not all deaths make the front pages.
The Popular Front for the Liberation of Palestine (PFLP) understood the value in going after a cabinet official. On this day in 2001, the PFLP killed Israel's Minister of Tourism, Rehavam Ze'evi, described as 'hardline', in a hotel in Jerusalem. He was shot three times in the head and throat and later died in hospital.
The PFLP said its act was in revenge for the killing of its leader Abu Ali Mustafa, by Israeli forces that August. Mr Zeevi had been in the dining room of the hotel with his wife when he made his way up to their room on the eighth floor without a bodyguard. He was approached by two gunmen who shot him several times at close range and were able to escape.
I saw her kneeling over him and he had obviously been shot, blood was everywhere.

American tourist at the Hyatt Hotel
Following the shooting of Mr Ze'evi, Israeli Prime Minister Ariel Sharon warned that a "new era" had begun, vowing things could never be the same. Are things ever the same in the neverending Israel-Palestine dispute?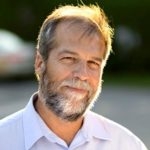 Latest posts by Phil Gurski
(see all)