Here are supplementary notes for podcast #2
Recent Sikh terrorist attacks
While the average reader associates Sikh violent extremism with the 1984 Golden Temple siege and the lead-up to the raid by Indian forces as well as the subsequent assassination of Indira Gandhi and the Air India bombing, attacks have not ceased entirely. Over the period 2016-2017 members of the KLF and other extremists were accused of the following attacks:
Link to CBC reporter Terry Milewski's interview with NDP leader Jagmeet Singh https://www.cbc.ca/news/opinion/jagmeet-singh-1.4576838
Featured terrorist phenomenon – southern Thailand
A good source to keep up on developments on this conflict is called the South Thai Watch. You can find it here.
Fortnightly terrorism review
This review covers the period January 1-14, 2019.
Afghanistan
At least 27 security officers were killed in a series of coordinated attacks by the Taliban in northern Afghanistan on New year's Day.
The Taliban claimed responsibility for an attack on a military base in Kandahar on January 2 in which five soldiers were killed and six wounded. The terrorists gained access to the base via a tunnel. That same day Afghan border security forces foiled an attack on Italian military advisers at a base in the western province of Herat on January 2.
Clashes between Taliban and Afghan security forces on January 2-3 in Baghlan province led to multiple casualties on both sides. At least 11 policeman are believed to have lost their lives in the battle.
52 militants belonging to Taliban group and IS in Khurasan (ISIS-K) were killed in various military operations conducted in a number of provinces of Afghanistan during the first week of January. The military ops took place in Paktika, Uruzgan, Helmand, Faryab, Nangahar and Logar provinces.
On January 5 Afghan forces killed 17 Taliban in Uruzgan province and destroyed tunnels and IED factory
At least 29 Taliban militants were killed in a Coaliton airstrike southern Kandahar province at an unspecified date during the first week of January.
On January 7 the Taliban claimed two attacks on security forces in western Afghanistan near the border with Turkmenistan, killing at least 21 people.
At least 145 Taliban terrorists were killed in early January in the Afghan provinces of Faryab and Kandahar in ongoing Afghan military operations.
At least 2 people were killed and 20 wounded in an explosion in Khost province on January 8..
Afghan and coalition forces kills 30 Taliban and IS in Khursan terrorists in a number of provinces on January 8 and 9.
6 Afghan security forces were killed by Taliban terrorists on the evening of January 8 in Balkh province. 7 police officers were also taken hostage.
At least 14 Taliban and IS Khurasan (IS-K) militants were killed during separate operations and airstrikes conducted by the Afghan and coalition forces on January 10. That same day at least 32 Afghan security forces ad pro-government militias were killed by the Taliban in four provinces.
On January 11 Afghan forces killed 10 Taliban terrorists and arrested two in Faryab province.
At least 40 people, including children, were wounded in a blast in eastern Kabul on r 14. Four people died.
I learned this week that the New York Times provides what appears to be an 'Afghan War Casualty Count' (isn't THAT depressing!). You can find the most recent one here.
The Afghan police forces have thwarted anti-government armed militants bid to detonate a mosque in western Herat province of Afghanistan.
The Ministry of Interior (MoI) said January 14 that the militants were looking to detonate two improvised explosive devices inside a mosque in Adraskan district but the National Police forces discovered and defused the explosives with the support of local residents.
According to a statement released by MoI, "The criminal terrorists do not even respect holy places as part of their activities against Islam and humanity."
The anti-government armed militant groups including Taliban have not commented regarding the bombing plot so far.
Herat is among the relatively calm provinces in West of Afghanistan but the anti-government armed elements are active in some of its remote districts where they often attempt to carry out destabilizing acts.
On January 13 at least ten militants of the Islamic State of Iraq and Syria Khurasan (ISIS-K) were killed and 16 foreign fighters of the group were arrested during an operation in northeastern Badghis province of Afghanistan.
Belgium
The trial of the terrorist charged with the 2014 attack on a Jewish museum in Brussels got underway on January 10. Mehdi Nemmouche opened fire on May 24 that year and killed a total of four people, including two Jewish tourists. He is believed to have been the first terrorist to commit an act of serious violence after having returned from Syria, where he is thought to have fought with jihadis. A Belgian report quoted the head of the national counter terrorism coordination centre (OCAD) who noted that he was the 'advance guard' of a Franco-Belgian terrorist network.
Belgium announced that it will repatriate two children belonging to an incarcerated IS mother. The topic of the children of terrorists will feature in a future podcast.
Here is an interesting statistic: At least 369 persons have been convicted of infractions of a terrorist nature in Belgium since 2015 (129 in 2015, 122 in 2016, 56 in 2017 and 62 so far last year – stats for 2018 are not yet finalised)
Burkina Faso
Twelve civilians were killed on January 10 during a jihadist attack in the north of Burkina Faso, where a state of emergency had been declared in several provinces at the end of last year. Burkina Faso has also changed its its army chief as it struggled to put a stop to a spate of such attacks. In the latest violence, 30 armed gunmen attacked a village market in broad daylight. In response, Burkina Faso's parliament voted to extend a state of emergency by six months in several northern provinces
Jihadist attacks began in northern Burkina Faso in 2015 but then spread to the east, near the border with Togo and Benin. Most attacks in Burkina Faso itself have been attributed to the jihadist group Ansarul Islam, which emerged near the Mali border in December 2016, and to the JNIM (the Group to Support Islam and Muslims), which has sworn allegiance to Al-Qaeda in the Islamic Maghreb. The groups are believed to be responsible for more than 270 deaths since 2015. The capital Ouagadougou has been hit three times and almost 60 people have died there.
The jihadists extend their hold gradually, forcing government workers and others who oppose them to flee. The violence has so far displaced some 40,000 people. In the north, armed groups move freely through the country's porous borders. The jihadists mainly target the security forces, but also attack government officials and local chiefs who oppose them. Teachers are vulnerable due to the jihadists' fierce opposition to secular, French education, with their threats and attacks sparking the closure of hundreds of schools in the north and the east.
Germany
Egypt has deported a German citizen it says was trying to join IS in the Sinai. The 23-year-old student from the university town of Göttingen is one of two German men detained separately last month in Egypt, with an 18-year-old still in custody. One source says that the man was known to German authorities as an Islamist.
Four people were injured in the small German town of Bottrop, outside of Essen, on New Year's Eve when a man drove into a group celebrating. A 50-year old man was arrested by police, who suspect he may have 'mental health issues: he did make anti-immigrant remarks when he was seized.
Germany has agreed to extradite a Syrian terrorist suspect to the Netherlands. The 26-year old man is believed to be linked to a cell that was disrupted in Rotterdam in late December 2018.
Egypt
The Egyptian government is having a hard time 'defeating' the IS-linked terrorists who reside primarily in the Sinai Peninsula area. These extremists are responsible for attacks on tourists (albeit rare), resorts on the Red Sea and multiple acts of violence against the country's Coptic Christians. Even though Egyptian and Western officials have said that the militants based in the North Sinai number less than a few thousand, the Egyptian military has struggled for five years without success to crush them. Still, police did kill six terrorists in a shootout in Upper Egypt on January 12.
Indonesia
The Indonesian government has deployed 60 members of the National Police's Mobile Brigade to hunt down East Indonesia Mujahedin (EIT) terrorists in Sulawesi province
Iraq
Iraqi security forces killed a senior Islamic State leader and arrested 17 others during a security campaign in Nineveh province on January 6.
Islamic State said one of its suicide bombers killed several people when he blew himself up on Monday in a public building in the Syrian city of Raqqa, which is under the control of a U.S. backed, Kurdish-led militia.
The ultra hardline jihadist group claimed responsibility for the reported attack in a statement issued by the affiliated Amaq news agency. The statement said the attack targeted a recruitment centre in Raqqa and that 17 people were killed or wounded. Amaq provided no further details.
Two Raqqa residents reached by Reuters said they heard an explosion in a central district of the city where the SDF military has offices. Militiamen had cordoned off the area and surrounding streets after the blast, the residents said.
Three people were killed and 10 wounded by a suicide bomber in Tikrit on January 8. Iraqi security forces had been monitoring a truck driven by the suicide terrorist who was able to strike before police could act.
One civilian was killed and two were wounded by a car bomb south of Kirkuk, Iraq on January 9.
A blast in a popular market in Al-Qaim, a city along the border with Syria in Iraq's western Anbar province, killed three civilians and wounded more than 20 on January 11. The vehicle bomb that was detonated bore the hallmarks of IS and was most likely prepared to explode during the celebrations on Wednesday for National Police Day.
On January 13 an Iraqi court in Dhi Qar sentenced seven IS terrorists to death for various bombing and armed attacks.
Ireland
A slightly different situation is unfolding in Ireland. A naturalised citizen, Alexandr Ruzmatovich Bekmirzaev, who was known to the Irish security service (Gardai), has been captured in Syria after having fought with IS. Questions surrounding the stripping of naturalised citizenship are complicated by the fact that in Ireland that can be done only in cases of fraud or 'lying about being of good character'.
Japan
A 21-year old man was arrested after he drove a van into New Year's Eve revellers in a chic Tokyo neighbourhood, wounding 8. The man claimed he was protesting Japan's use of the death penalty and police are looking into whether he had ties to the Aum Shinrikyo terrorist group, members of which were finally executed in 2018 for their role in the 1995 sarin gas attack in the Tokyo subway which killed 13 and poisoned more than 6000.
Mali
The terrorist group known as JNIM – Jama'at Nusrat al-Islam wal-Muslimin or AQ's Support Group for Islam and Muslims – has been operative in North Africa and the Sahel for a number of years. In early January it released a statement 'warning' tribes in the area not to cooperate with French forces in the region or with the Malian government. JNIM, like most jihadi groups, sees the world in Manichean or black and white terms, with itself as the one true defender of Islam and just everyone else as Islam's enemies. It described the situation in Mali as one of a "battle between truth and falsehood" and "between the carriers of the Quran and the worshippers of cross," as well as "between the people of virtue and the followers of vice." Not surprisingly, JNIM is on the side of truth while French led "Crusaders" are the source of "evil"
JNIM has accused the "Crusader army" of stirring up tribalism and 'jahiliyya' – an Arabic term that means 'ignorance' and refers to the world before the advent of Islam.
Morocco
Morocco makes the fortnightly terrorism roundup again this podcast. On January 9 security forces arrested a 3-man IS cell that was planning terrorist attacks in that country. The CT squad seized knives, hunting rifles, military suits, firearms, texts glorifying extremism, batteries, and electric wires. A day later an English-Swiss citizen was arrested for allegedly having ties to IS in Temara, a city located 15 kn south of the capital, Rabat.
Mozambique
Sometimes you come across a story that just leaves you shaking your head. On January 2 a South African Web site reported that a white man, Andre Meyer Hanekom, is expected to appear in a Mozambican court along with two Tanzanian citizens on accusations of helping a jihadi group in the oil-rich part of northern Mozambique carve out an independent state. Hanekom was arrested in August and was allegedly responsible for logistic matters for the terrorists. He went by the name 'baba mzungo', which means 'white father'.
Mozambique is no stranger to Islamist extremists, known as Al Shabaab (no relation to AS in Somalia) to the locals but Ansar Al Sunna more formally, who have been carrying out attacks in the country since 2017. Most attacks are carried out with knives and machetes and there are reports that the terrorist group has beheaded some of its victims, Here is a link to an excellent Jamestown Terrorism Monitor article on the group.
Suspected jihadist fighters killed 12 people in northern Mozambique in early to mid January as they shift attacks to vehicles despite increased army patrols on main roads.
Most of the victims died in attacks on cars and buses in the gas-rich, Muslim-majority Cabo Delgado region where Islamist militants have terrorised villagers in remote communities for more than a year.
The murders mark a shift in strategy that had previously targeted isolated homes. Hardline Islamists had mostly staged knife and arson attacks since October 2017, stoking unrest as Maputo pushes ahead with oil and gas development in the region.
More than a hundred civilians have been killed during the raids and thousands more forced to leave their homes.
Netherlands
The controversial subject of citizenship removal for foreign fighters came up again, this time in the Netherlands. A terrorist who fought in Syria, returned to the Netherlands, was arrested, convicted, jailed for 2 years and went through a 'reintegration' program, is now fighting to not be deported to Morocco and have his Dutch citizenship stripped. Here is the complication: he was born in the Netherlands.
In Canada we have jus soli – you have the citizenship of the country where you are born. Not all nations practice this – the Netherlands does not apparently? As I have said before, removing citizenship is a bandaid ,feel-good measure. This jihadi was radicalised in the Netherlands and is that country's problem. Packing him off to morocco does not resolve that.
Two men suspected of involvement in terrorism were sentenced to up to 3 years in prison by the court in Rotterdam on January 14. They were convicted for participating in a terrorist organization.
Altaf T., a 30-year-old Iraqi-Swedish man, was sentenced to 3 years in prison. Secan A., a 22-year-old from Vlaardingen, got 30 months, 12 of which conditionally suspended.
The two men were arrested in the center of Rotterdam on Christmas Eve 2017. The police suspected that they wanted to commit an attack in the city on Christmas. But during a hearing in December, it was revealed that the Public Prosecutor was unable to find any evidence of concrete plans for an attack.
The court therefore did not consider it proven that the two men were planning an attack and they were acquitted of that charge. The court did, however, consider it proven that they participated in a terrorist organization.
The Public Prosecutor demanded four years in prison against the men.
Nigeria
The Nigerian army claimed on January 3 it had killed almost 300 Boko Haram terrorists in operations that began in late December. Almost 200 were 'neutralised' in airstrikes and the remainder in ground operations. The military action focused on the Komadugu River which divides Nigeria and Niger.
In a clear case of 'kill the messenger', Nigerian soldiers raided the offices of one of the country's leading newspapers on January 7 after an article had appeared critical of the government's campaign against Boko Haram. The military claimed that the paper had divulged classified information, "thus undermining national security." President Muhammadu Buhari, who is running for re-election next month, made big gains against Boko Haram when he first took office in 2015, but some of that success has slipped away in recent months, as the group has carried out a series of successful attacks against the military. Boko Haram fighters have killed dozens of soldiers, even posting online a gruesome video of one attack, and rumors have circulated that they once again control some territory in the country's northeast.
On January 8 Nigerian President Buhari acknowledged that there have been 'setbacks' in the fight against Boko Haram. This is in stark contrast to his usual end-of-year optimism that the terrorist group is all but defeated. Boko Haram has killed 27,000 people and rendered 1.9 million homeless since 2009.
Pakistan
Four Pakistani Frontier Corps (FC) personnel were martyred and four terrorists were killed as the security forces foiled a major terrorist attack at Loralai FC Training Centre in Balochistan.
Two blasts on Sunday left 12 people, including three Levies personnel and a member of the Frontier Corps, injured in Balochistan
Somalia
Kenyan Defence Forces, fighting in southern Somalia, claimed that they killed 7 AS terrorists and wounded more in clashes on January 2. Kenya is part of AMISOM (the African Union Mission in Somalia) has been in Somalia since 2006 and consists of both civilian and military components. Kenya has an interest in stability in its northern neighbour, complicated by the frequent occurrence of AS terrorist attacks in Mandera County. The 2015 massacre at Garissa University, right beside Mandera county in Kenya's North East province, carried out by AS, killed 148 people. On January 10 the Kenyan Foreign Affairs Permanent Secretary (backed by the President) announced that his country will retain troops in Somalia until 'peace is realised' in that country. This could take a while.
Gunmen killed a civilian in Somalia's capital Mogadishu on January 5, the latest in a series of attacks in the city by Al-Shabaab militant group.
Somalia executed 2 AS terrorists by firing squad in Mogadishu on January 7 after having been found guilty by a military court of killing an elder in 2016. The government crackdown on AS has drawn criticism by human rights groups who say that civilians should not be tried in military tribunals.
The US has increased the number of airstrikes in Somalia under the Trump presidency. The US says the moves are necessary as AS continues to threaten US citizens and interests. High-level vetting is no longer required to approve strikes in Somalia. Analysts note that the airstrikes have not gone unnoticed by AS, which no longer travels in large groups. This has not, however, prevented AS from carrying out terrorist attacks. As if to prove this point, an airstrike killed 7 AS terrorists on January 7.
The Somali security agency NISA raided an Al Shabaab base on January 7, seizing several terrorists in the night-time operation.
A great piece of analysis on the Long War Journal Web site reported that IS in Somalia significantly increased its operations in the country in 2018. There were 66 last year alone, out of a total of 106 since April 2016. Somali intelligence forces, NISA, were the second most targeted with 25% and the Somali government 19%. Keeping with the track record established in the last two years, ISS remains hardly focused on AMISOM or other foreign troops inside Somalia. Only one claim in 2018 was against the African Union troops. as ISS continues to encroach on Shabaab territory, it is likely more inter-jihadi conflict between the two organizations will be seen. This has already played out to some degree, but Shabaab's declaration of open conflict is a bad omen for the fledgling jihadist group.
On January 14 at least two people, including a child, were reported to have been wounded in a car bomb explosion in Mogadishu. While no immediate claim of responsibility was made it is likely to have been the work of AS.
Sweden
The trial of six Uzbek and Kyrgyz nationals accused of financing terrorism got under way in Stockholm on Monday, with three of them also charged with planning a terror attack.
"If the terrorist crime had been carried out, it could have seriously hurt Sweden," the prosecution said in its charge sheet. The first day of the trial focused on the prosecution's claim that the six men sent funds to Isis to finance its terrorism operations.
The prosecution argued that one of them men, 34-year-old Akromion Ergashev of Uzbekistan, sent almost 18,000 kronor ($2,000) to a middleman in Turkey, who in turn sent it to two Isis supporters in Syria.
The prosecution presented chats on encrypted mobile phone apps and account statements as evidence.
The other five suspects were identified in court documents as Uzbek nationals Bakhtior Umarov, 30, Gulom Tadjiyev, 39, Shoahmad Mahmudov, 24, and David Idrisson, 46, and 39-year-old Kyrgyz national Atabek Abdullayev.
Abdullayev, Idrisson and Umarov are also accused of planning a terror attack in Sweden.
The prosecution believes they acquired large amounts of chemicals to make explosives, as well as gas masks, walkie-talkies and other military materials as part of their plot.
Photographs of crowded locations in Stockholm were found in some of the suspects' phones, suggesting they may have been possible targets, according to the prosecution.
During a police raid in Strömsund, 600 kilometres north of Stockholm, in late April, neighbours told the Dagens Nyheter newspaper they saw police removing about 15 large plastic chemical containers from a shed on an empty property.
One of the suspects is also believed to have been in contact with Rakhmat Akilov, a radicalized Uzbek asylum seeker who mowed down pedestrians in Stockholm with a stolen truck in April 2017, killing five people.
Akilov was sentenced to life in prison in June 2018.
All six reject all of the charges against them. The trial is taking place at a special high-security Stockholm courtroom, with the defendants sitting behind a bulletproof glass wall
Syria
Two UK special forces soldiers were seriously wounded by IS terrorists in an attack in Syria on January 5. The men were fighting alongside the Kurdish-led People's Protection Units (YPG) and Syrian Democratic Forces (SDF).
UK
Three people were wounded in a stabbing attack at a train station in Manchester on New Year's Eve. A 25-year old man was arrested at the scene and a motive is being sought. The attack took place just steps from the Manchester Arena, where a suicide bombing killed 22 people and wounded hundreds of others in May 2017 after a concert by the singer Ariana Grande.
Yemen
A US drone strike killed a senior AQAP leader, Jamal al Badawi, in Yemen on January 4. Badawi was one of the participants in the attack on the USS Cole in October 2000, while it was being refueled in Yemen's Aden harbor.
Seventeen American sailors were killed and 39 injured in the deadliest attack against a United States naval vessel since 1987
Terrorism and the courts
An Israeli court handed down an 11-year jail sentence to a resident of a refugee camp east of Jerusalem on January 10 for his plot to assassinate PM Netanyahu. Jamal Rashda also planned to carry out terrorist attacks on buildings owned by the American Consulate in Jerusalem, and against a delegation of Canadian officials who were in Jerusalem to train Palestinian Authority security forces in Judea and Samaria.
The long arm of the terrorism law
During this fortnight we learned that some older terrorism cases finally came to fruition:
A court in Istanbul handed down life sentences on January 9 to two culprits of a PKK-claimed terror attack that injured nine people, including six soldiers, in 2016. A car bomb was remotely detonated in Istanbul's Sancaktepe district near a military barracks on May 12, 2016, targeting a passing service vehicle carrying military personnel. They were sentenced to a total of 144 years in prison for "attempted murder" of nine people, and an additional 10 years in prison and 40,000 Turkish lira ($7,240) of judicial fines for "possession of dangerous goods."
A Kenyan court says three men must stand trial for their alleged role in the 2013 terrorist attack on Nairobi's Westgate Mall that killed 67 people and wounded another 150. The suspects are accused of aiding the Somalia-based militant group al-Shabaab. The accused persons are charged with 12 counts, some jointly others separately. They are jointly charged with counts one and two with a commission of a terrorist act and conspiracy to commit a terrorist act respectively, contrary to the Prevention of Terrorism Act. The trial has taken so long to begin (five years) as more than 145 witnesses had to be processed. There is some skepticism over a successful verdict as only two Kenyans brought forward on terrorism-related charges have been convicted.
The US airstrike on New Years Day that killed Jamal al- Badawi, a veteran al Qaeda operative who plotted the USS Cole bombing in 2000, was the first counterterrorism operation by the US military that targeted al Qaeda in the Arabian Peninsula (AQAP) since mid-September 2018
Terrorism Darwin awards
On occasion I come across news that points to the stupidity of terrorists or wannabe terrorists. I will include these here not to dismiss the seriousness of terrorism but to illustrate that not all violent extremists are rocket scientists. There are three stories this podcast:
---
[i] Punjab Update "Punjab police crack Amritsar grenade attack case with arrest of main perpetrator" November 24, 2018 https://punjabupdate.com/punjab-police-crack-amritsar-grenade-attack-case-with-arrest-of-main-perpetrator.html last accessed December 9, 2018
[ii] Ravinder Vasudeva "Targeted killings in Punjab: UK resident Johal was on police radar for a year" Hindustan Times November 15, 2017 https://www.hindustantimes.com/punjab/targeted-killings-in-punjab-uk-resident-johal-was-on-police-radar-for-a-year/story-2hxtp6Knu5SSZ2sguuNTPM.html last accessed December 9, 2018
[iii] Hindustan Times "Unidentified men fire shots at RSS shakha in Ludhiana" January 18, 2016 https://www.hindustantimes.com/punjab/2-unidentified-men-open-fire-at-rss-shaka-in-ludhiana/story-Alnk8qG1z2CnGQeDmNe34H.html last accessed October 3, 2018
[iv] The Times of India "Third Shiv Sena leader shot at in Jalandhar" February 17, 2016 https://timesofindia.indiatimes.com/city/chandigarh/Third-Shiv-Sena-leader-shot-at-in-Jalandhar/articleshow/51018147.cms last accessed October 3, 2018
[v] Times of India "Shiv Sena leader shot dead by two motorcycle-borne youth" April 24, 2016 https://timesofindia.indiatimes.com/city/chandigarh/Shiv-Sena-leader-shot-dead-by-two-motorcycle-borne-youth/articleshow/51961780.cms last accessed October 3, 2018
[vi] Deccan Chronicle "Little known Sikh outfit claims to have killed senior RSS leader Gagneja" September 29, 2016 https://www.deccanchronicle.com/nation/crime/290916/little-known-sikh-outfit-claims-to-have-killed-senior-rss-leader-gagneja.html last accessed October 3, 2018
[vii] Neeraj Chauhan "ISI, Khalistani group plotted killings of RSS men in Punjab" Times of India December 17, 2017 https://timesofindia.indiatimes.com/india/isi-khalistani-group-plotted-killings-of-rss-men-in-punjab/articleshow/61954444.cms?from=mdr last accessed October 3, 2018
[viii] Mukhtar A. Khan "India's Sikh militants forming ties with Lashkar-e-Taiba and Pakistani intelligence" Jamestown Terrorism Monitor January 12, 2009 https://jamestown.org/program/indias-sikh-militants-forming-ties-with-lashkar-e-taiba-and-pakistani-intelligence/ last accessed October 3, 2018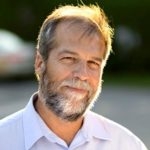 Latest posts by Phil Gurski
(see all)