On this day on 2016, an unidentified gunman killed 11 watching football game: possibly tied to Sudanese power struggle.
Pop quiz time! What is the world's newest country? Time is ticking…… Answer: South Sudan. The former state of Sudan was divided into two on July 9, 2011 following a protracted series of civil wars. The new political entity has had a rough start. Here is a summary of the country's problems according to the CIA's World Factbook:
South Sudan has struggled with good governance and nation building and has attempted to control opposition forces operating in its territory. Economic conditions have deteriorated since January 2012 when the government decided to shut down oil production following bilateral disagreements with Sudan. In December 2013, conflict between government and opposition forces killed tens of thousands and led to a dire humanitarian crisis with millions of South Sudanese displaced and food insecure.
The warring parties signed a peace agreement in August 2015 that created a transitional government of national unity in April 2016. However, in July 2016, fighting broke out in Juba between the two principal signatories, plunging the country back into conflict. A "revitalized" peace agreement signed in September 2018 is currently in the process of being implemented.
The crux of the conflict is a rivalry between two men: President Salva Kiir Mayardit and Riek Machar, the former vice president who was dismissed in July 2013. Since its creation, the country has struggled to become 'normal' and, as noted above, violence, some of it inter-ethnic, has continued.
Football fans killed in South Sudan shooting
In among that violence was a terrorist attack on this day in 2016. A gunman opened fire on a crowd watching an English Premier League game near the town of Juba, killing 11 and wounding 16. Authorities blamed the Sudan People's Liberation Army (SPLA), although there were also reports that the gunman was drunk and opened fire after having been refused admission to the bar where the game was being aired. The SPLA has been around in one form or another since 1983.
What this incident illustrates well, in my opinion, is the difficulty in determining what constitutes a terrorist attack. Information is not always available – or reliable – and it is hence hard to decide if the act of violence meets the criteria of terrorism. Recall that there has to be a political, ideological or religious cause involved: these are my criteria as well as those of my government, as outlined in the Canadian Criminal Code.
So was the gunman just an angry drunk who shot up a bar, or was he tied to the SPLA? All good questions and as far as I can tell the assailant escaped making any solid conclusions nigh impossible. I include it in this series to illustrate the conundrum we face when writing about a politically-charged phenomenon like terrorism.
Things are rarely easy in life. Terrorism is one of them.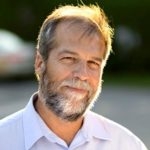 Latest posts by Phil Gurski
(see all)