Canada is proudly a land of many nations, but sometimes homeland conflicts come to roost.
This contribution appeared in The Hill Times on March 9, 2020
There are very few countries like Canada. Warts and all – and there are a lot of warts as we are currently witnessing with respect to the blockades over resource development – we have successfully created a nation that is the envy of many. People from the four corners of the globe have chosen to come here and put down new roots, all convinced that Canada is a great place to do so.
Together with this is the rise of what we could call a sense of what it means to be 'Canadian'. This goes beyond the phrase 'peace, order and good government' and would include, I submit, a tolerance for difference and an openness to immigration.
No, it is not perfect, but most of us (and opinion polls do support this) are very much in favour of immigration. A solid majority recognises that this is a clear advantage for us and has led to increased prosperity for all. As a third generation offspring of Eastern European stock I am part of the majority view.
No, it is not perfect, but most of us are very much in favour of immigration. A solid majority recognises that this is a clear advantage for us and has led to increased prosperity for all.
At the same time, we have seen that old world conflicts and tensions do piggyback on immigration. The Air India terrorist attack of 1985, the single greatest such incident in history prior to 9/11, was planned and carried out on Canadian soil in the furtherance of a dispute unfolding in India. We have witnessed similar acts of violence tied to wars and upheaval in Sri Lanka and Armenia.
"You asked inconvenient questions"
But getting back to India, it now appears that a completely different conflict, this time between Hindu extremists and India's Muslims, is making its way to our shores. A spokesperson for the group Indians Abroad for Pluralist India, Gurpreet Singh, claims he was threatened while giving a talk criticizing the Indian government's Citizenship Amendment Act at the University of British Columbia on February 25.
Mr. Singh says that a crowd of about 15 people who he said were trying to "intimidate" the three panel members at the event and that one said:
You asked inconvenient questions and you were able to save yourself at that time. This time you won't be able to save yourself.
Huh? In Canada? For those not following events in India, the act in question expedites citizenship for illegal migrants coming from neighbouring Pakistan, Afghanistan and Bangladesh — unless they're Muslim. Opposition to the law has led to demonstrations and riots in which Hindu extremists have attacked protesters and to date killed at least 25 people (mostly Muslims). This is on top of other attacks on Indian Muslims who consume meat or dare to marry non-Muslims.
How can we allow this to take place? In my view this activity constitutes a threat to the security and safety of this country as stated in the CSIS Act (Section 2 b): foreign influenced activities within or relating to Canada that are detrimental to the interests of Canada and are clandestine or deceptive or involve a threat to any person). I have no idea whether my former CSIS colleagues are on this but to its credit, the RCMP is looking into the matter.
It should concern all Canadians that this kind of menacing behaviour is taking place in our fair land and that bullies are brave enough to publicly threaten others. So, will we see a demarche to the Indian High Commission in this regard? Stay tuned.
As already noted Canada is proudly a multinational modern state. Let's keep it that way, but let's outlaw this type of foreign interference in our affairs.
---
When Religion Kills: How Extremists Justify Violence Through Faith (2019)
Christian fundamentalists. Hindu nationalists. Islamic jihadists. Buddhist militants. Jewish extremists. Members of these and other religious groups have committed horrific acts of terrorist violence in recent decades. Phil Gurski explores violent extremism across a broad range of the world's major religions.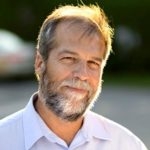 Latest posts by Phil Gurski
(see all)