An attack in Vienna has resulted in four people dead and a 20 year old extremist killed by police. What is the latest in this situation and what do we know? Phil Gurski, President & CEO of Borealis Threat and Risk Consulting joins the Bill Kelly Show to discuss the latest developments in this story.
RELATED: Islamist terrorist attack near Vienna synagogue: at least 5 dead including suspect
Listen to my podcast
An Intelligent Look at Terrorism
In this podcast, retired Canadian intelligence analyst Phil Gurski discusses the subject of terrorism: what it is (and isn't), trends, developments and more. Phil is not shy to wade into controversial matters and provide his perspective honed from more than three decades in intelligence.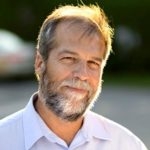 Latest posts by Phil Gurski
(see all)