India may be in the news for Hindu terrorism these days but it has suffered from jihadi terrorism as well.
If you read up on what is happening in India these days you know that there is a lot of violence associated with Hindu extremism. Mobs appear to act with virtual impunity in the streets of many cities, apparently with the ok, if not outright support, of the Modi government. Last week's attacks on the Delhi campus of Jawaharlal Nehru University represent merely the most recent example.
Hindu terrorism is not the only scourge affecting India. That country has been the target of Islamist extremism going way back, all the way to the the partition of the original British Raj into Pakistan (West and East; the eastern part became Bangladesh in 1971) and India.
Attack on US cultural centre in India
Many terrorist attacks have originated in Pakistan or in Kashmir, a territory still subject to claims by both India and its western neighbour. Indian authorities therefore have had to be on alert on a constant basis for action planned by jihadis.
On this day in 2002 two different Islamist extremist groups claimed responsibility for an attack on an American cultural centre in Kolkata (what we used to call Calcutta). Four police constables and a private security guard were killed and 20 other people injured. Four terrorists wearing shawls sped up to the American Centre building on two motorcycles at about 0615 local time, refused to stop at checkpoints and shot at police guards who returned fire.
Harkat ul-Jihad al-Islami (HUJI) is an organisation that dates to the Soviet invasion of Afghanistan and seeks to establish an Islamic state through war. It stated that its action was carried out to 'protest the evil empire of America'. The other claimant was the Asif Raza Commando Force (ARCF), which may have had ties to organised crime networks.
India will have to remain vigilant for future jihadi attacks and I wish their security services well. At the same time, the government should stop turning a blind eye to the growing 'saffron terror', as Hindu extremism is often called.
---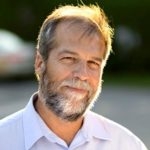 Latest posts by Phil Gurski
(see all)