Islamist terrorists stormed a hotel in the Malian capital of Bamako in November 2015, killing 27 guests and staff.
BAMAKO, MALI – We have all stayed in hotels that overpromised and underdelivered: thankfully terrorism is not usually a problem.
Quiz time! What is the worst experience you have had in a hotel/motel? Was it the food? The (lack of) service? No gym/spa on the premises?
I am sure that we all have stories we would rather forget. Not every hotel is a five-star business offering outstanding personal touches. Some are just, well, lousy. There is no other way of stating it. Whatever your worst nightmare – I was once in a place with cockroaches as my steady roomies! – it is most likely not life-threatening. Sure, the food may be off and the AC wonky, but you did not really think you were going to die.
Unfortunately, that did happen to guests at a Radisson Hotel in Bamako, the capital of the West African state of Mali, a country which is all too familiar with terrorism (NB I was there a few years back to deliver some training and while I felt safe, I was on my guard).
On this day in 2015
Islamist terrorists struck, killing 27 and seizing 170 hostage: among the dead were three Chinese, one American and one Belgian nationals. Malian special forces assisted by counterparts from the US and France fought their way through the hotel floor by floor, reportedly killing at least two of the gunmen. A security source in Mali said the incident was over by the early evening. Al-Mourabitoun, an African jihadi group affiliated with Al Qaeda (AQ), claimed responsibility in a message posted on Twitter.
Senseless assault on innocent people in #Mali today only deepens our shared resolve to fight terrorism

John Kerry on Twitter
Events like this achieve two ends: as John Kerry said we need to be on the same side when it comes to preventing terrorism, and we need to put our complaints about hotel service in perspective.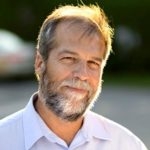 Latest posts by Phil Gurski
(see all)