Winston Churchill famously stated in the British House of Commons in 1947: "It has been said that democracy is the worst form of Government except all those other forms that have been tried from time to time…"
While this quote has been used and misused to support all kinds of theories and positions over time it is nevertheless true (admitting my bias as a resident of the Western secular liberal democracy we call Canada) that it is a pretty good system of governance. There are far worse ways to run a country as I am sure we all agree.
Democracies have to allow opinions and world views that may strike the majority as unpopular or even antithetical to the very essence of democratic rule. In other words, we have to permit those whose suggestions would undermine what we have collectively decided is the 'right' way to live. It seems crazy but it is nonetheless necessary.
I recall when I was in high (secondary) school in London (Ontario) in the 1970s that a teacher (was he in history? Social studies? Alas, my memories are not 100%!) brought in a candidate for the local Marxist party to talk to us. I remember wondering why he was doing this: after all, this was still very much the Cold War and we were in what we saw as an existential struggle with the USSR, the 'seat' of Marxism! Why was my teacher giving this man a platform given that what he was advocating would have meant, had he gained power, the overthrow of Canadian democracy?
As it turned out the man was a complete idiot and he succeeded in nothing more than demonstrating to a bunch of teenagers how shallow and ineffective Marxism was. Had his goal been to gain adherents he failed miserably. I doubt any of us went on to put an X in the 'Marxist' box when we reached voting age (18 in Canada).
A threat to democracy?
So yes, democracies have to keep the stage open for ideas we find abhorrent – within limits of course. No one would advocate permitting someone to champion child abuse or slavery in the 21st century (although both scourges nevertheless still exist in our world). The field may be wide but there are rules in the end.
Why then are states in Africa and the Middle East banning Islamist parties from running for office? Here are some examples:
Egypt's 'President' Abdel Fattah el-Sisi outlawed the Muslim Brotherhood (MB) in late 2013 and has overseen a wide-ranging crackdown, jailing thousands of its supporters;
Turkey's President Recep Tayyip Erdogan blamed the movement led by religious leader Fethullah Gulen (FETO) for a 2016 coup attempt and has instituted a country-wide crackdown that has arrested tens of thousands;
the Algerian military cancelled elections in 1991 in which the Front Islamique du Salut (FIS) was poised to win a majority; the ensuing civil war killed more than 100,000 civilians.
I know what some of you will say.
These banned parties were not really political entities; they were terrorist groups. The MB is regularly viewed as such, and Turkey has gone to great lengths to paint FETO in a similar light. The underlying conviction is that if any nation allows an Islamist bunch to run for office and it somehow wins it will be a case of 'one man, one vote, one time', i.e. they will become undemocratic, instituting a religious dictatorship much along the lines of the Taliban in Afghanistan (or Islamic State – ISIS – in Iraq and Syria under their self-proclaimed 'Caliphate' in 2014).
Not surprisingly, I am not suggesting that real terrorist groups be allowed to run countries. The utter brutality of Afghan and Iraqi/Syrian societies under such entities is obvious enough. But is this fear justified? Are the MB, FETO and the FIS REALLY terrorist groups? Or was this label imposed by military leaders keen to take power (far too many nations succumb to coups engineered by men with guns in our world: Guinea is the latest example).
Would it not be better to let these parties run the show to see how they would perform? If they do well, the deserve their nations' support and will probably get re-elected. If not, then it is time to turf the bums out of office. As happened in Tunisia with the Ennahda and in Morocco with the PJD (the latter, which had led a ruling coalition, recently suffered a crushing defeat at the polls, losing 90% of the seats it had held).
In a democracy we listen as parties tell us what they will do for us. The fact that a lot of what they say is bullshit and is stated only to get our votes is another matter entirely. Then we go to our local poll, get our ballot and mark an X beside the candidate – or party in some countries – we think best represents what we want. The party with the most votes or representatives gets a chance to run the show. If after the designated time period we collectively don't like what we see we repeat the whole process and choose someone else. That is how democracy works. Messing with it can have dire consequences.
What the Algerian generals did in 1992 not only led to a brutal war but actually spawned a terrorist group: the Groupe Islamique Arme (GIA) which later morphed into the Groupe Salafiste pour La Predication et le Combat (GSPC) which later morphed into Al Qaeda in the Islamic Maghreb (AQIM). In short, a decision to short circuit democracy created terrorism: it did not prevent it. How is this a good idea?
How to best nurture democracy
If we want to nurture democracy around the world – and I think we do as it is the best of the worst ways of governing ourselves – we have to impress on states that they must be open to all ideas, no matter how bad they seem (as noted above there are exceptions). We have to rely on the electorate to choose, even if their choices strike some as wrong. If Egyptians wanted the MB in power that is for them to decide, not Egypt's generals.
Islamist parties will rise and fall and it is by their actions that they will be seen as good custodians or not. Besides, if such are prohibited from the outset this works in the favour of terrorist groups, few of which want anything to do with real democratic choice (quite the opposite in fact!). Violent extremists will point to coups and poor governance as an indication that democracy is flawed and not a good fit for their societies. 'Why not trust us instead?' they will maintain This is why, in part, the Taliban were seen by many in Afghanistan as a viable alternative, both to warlords in the 1990s when the terrorist group first arose, and more lately in light of the corruption of the Afghan government. Who wants to give terrorists fodder for their propaganda?
Democracy, with all its flaws, is the best we have come up with. Maybe one day – a la Star Trek – we will devise a better system. Until then, it is what it is and we have to abide by the rulebook. Islamist representation has to be on the ballot: anything else is undemocratic.
Read More About Democracy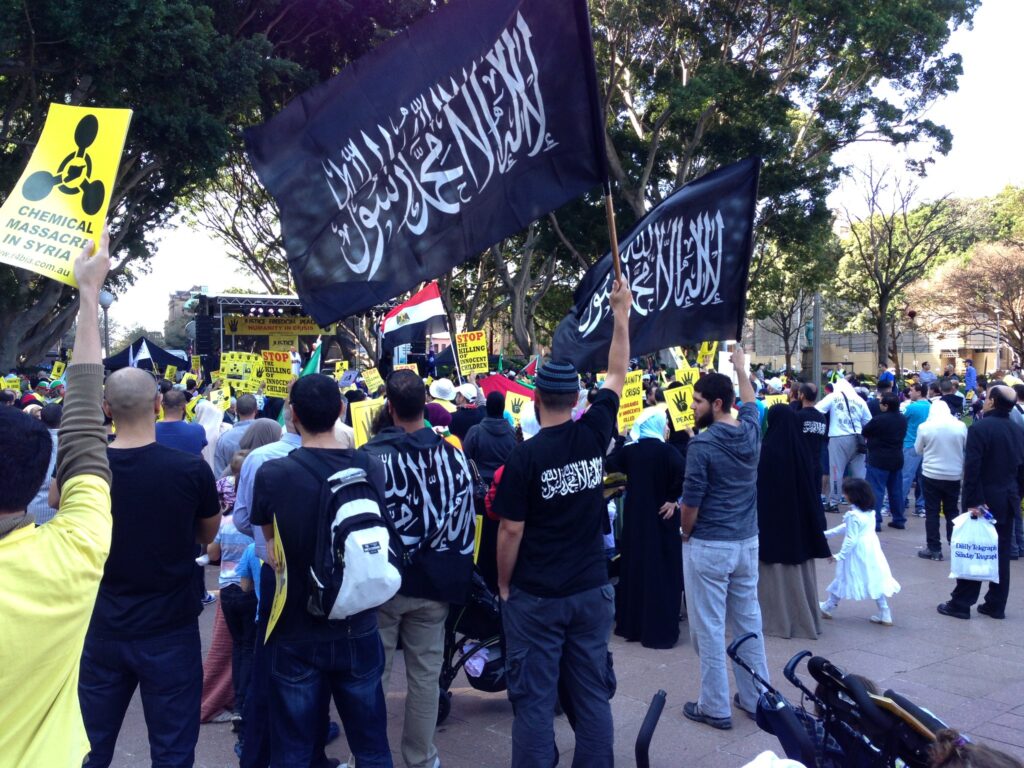 Democracies must allow Islamist parties to run for office: anything short of this provides terrorist groups with free propaganda and potential recruits.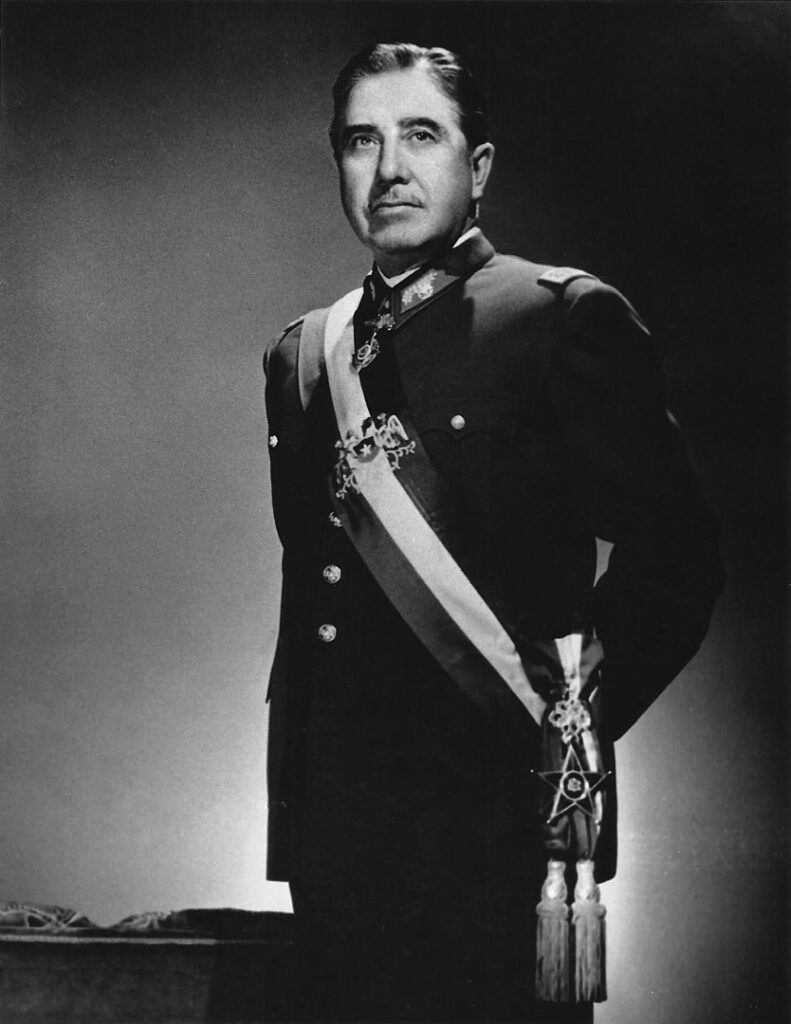 On September 7, 1986 Marxist terrorists tried to assassinate Chilean dictator Augusto Pinochet: 5 people were killed and 11 wounded
One sure sign that someone is become radicalised, perhaps violently so, is their rejection of democracy.