China is involved in what can only be called a 'genocide' in the northwestern part of its territory against Uyghur Muslims.
Concentration camps, forced sterilisation, cultural destruction… it is all done in the name of 'counter terrorism'. And yet the world's Muslims leaders remain silent. Why? Listen as Borealis weighs in.
A sweeping crackdown starting in late 2016 transformed Xinjiang into a draconian police state. While state control over reproduction has long been a common part of the birth control regime in the People's Republic of China (PRC), the situation in Xinjiang has become especially severe following a policy of mass internment initiated in early 2017 by officials of the ruling Chinese Communist Party (CCP).
Sources:
Reporter's Notebook: Uighurs Held For 'Extremist Thoughts' They Didn't Know They Had https://www.npr.org/2019/05/07/720608802/reporters-notebook-uighurs-held-for-extremist-thoughts-they-didnt-know-they-had?t=1595151431897
Sterilizations, IUDs, and Mandatory Birth Control: The CCP's Campaign to Suppress Uyghur Birth Rates in Xinjiang https://jamestown.org/program/sterilizations-iuds-and-mandatory-birth-control-the-ccps-campaign-to-suppress-uyghur-birth-rates-in-xinjiang/?mc_cid=09853e7d3b&mc_eid=f4ef6c8eb5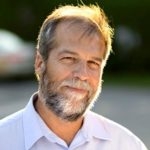 Latest posts by Phil Gurski
(see all)