NAUNDE, MOZAMBIQUE – No corner of Africa is immune from terrorism: this now includes Mozambique in the southeast.
As a continent Africa has a lot of 'issues'. When I was a lot younger (I was born in 1960!) I recall the mass famine in Biafra (part of Nigeria) caused in large part by an ongoing civil war in the post-independence period (Nigeria was 'born' in 1960 as well!). Speaking of civil wars, that landmass has been beset by innumerable conflicts, some of which have been simmering for decades and which have taken millions of lives.
Africa is also home to a variety of terrorist groups, the vast majority of which are Islamist extremist in nature. The general public is probably most aware of the ongoing campaigns by Boko Haram in Nigeria, may have some recollections of a few jihadi groups in Egypt over the past 40 years or so, and has probably heard of Al Shabaab in Somalia.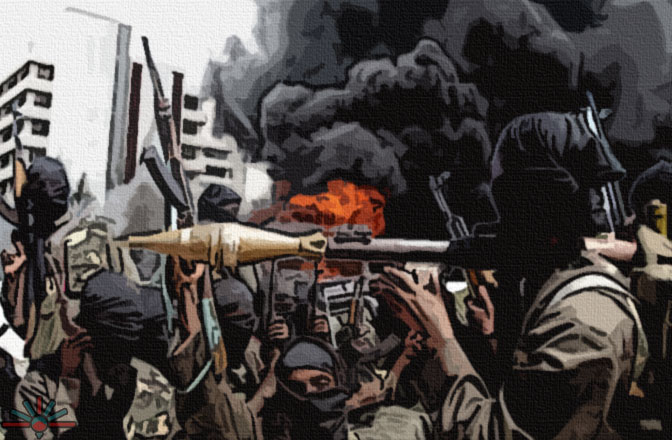 Then there is Mozambique.
Itself subject to one of the aforementioned civil wars from 1977 to 1992, that country has now a terrorist scourge to deal with. Several actors seem to be active, one of which is called Al Shabaab, albeit not the same one killing in Somalia.
And they are particularly brutal.
On this day in 2018
Jihadis hacked seven people to death with machetes and torched dozens of homes in the northern Cabo Delgado region of the country. The terrorists, in a dawn raid, burned down 164 houses and destroyed four cars during the assault on the village of Naude in the Macomia district. The aforementioned Al Shabaab was seen as behind the attack.
The bandits used machetes to kill the seven persons. We think this group is likely part of the one that beheaded 10 people on May 27. 

Police spokesperson
The situation in Mozambique shows that no corner of Africa is immune from Islamist terrorism. This region bears watching to see where this all goes.
NB Borealis had a fascinating chat with local expert Jasmine Opperman on Mozambique on November 10, 2020 – catch it here!
Read More Today in Terrorism
On May 31, 1906 a Spanish anarchist threw a bomb hoping to hit King Alfonso XIII, killing 24 and wounding more than 100.
On May 30, 2009 two pamphlet-bombs exploded outside an Ecuadorian TV station and ministry: no victims or significant damage ensued.
On May 29, 2016 35 civilians were wounded in an ISIS attack using rockets containing chlorine gas in Iraq's Nineveh Province.