We see public safety and national security as largely federal or national responsibilities. And yet most of us are more connected with local officials – mayors and councilors. What role do they play in this?
Borealis talks with Port Coquitlam (BC) Mayor Brad West about Chinese interference and influence peddling in Canada and other issues
If the ins and outs of terrorism, extremism, national security and public safety are of interest to you, subscribe to receive free content by former Canadian intelligence analyst and author Phil Gurski on these issues.
Canadian Intelligence Eh
In a world of multiple voices and opinions it can be very hard to know where to turn. One choice is to look to those who actually worked in counter-terrorism in the national security world. In these half-hour podcasts, 30-year Canadian intelligence veteran Phil Gurski is joined by a fascinating array of individuals with something meaningful to say about these issues as they provide insight into what they mean and what we need to do about them.
Listen on Apple podcast
Listen on Spotify
Watch on Youtube
Listen on Buzzsprout
Listen on iHeartRADIO
List all episodes
---
'I wanted to see that room empty': Mayor slams attendees of Chinese-funded reception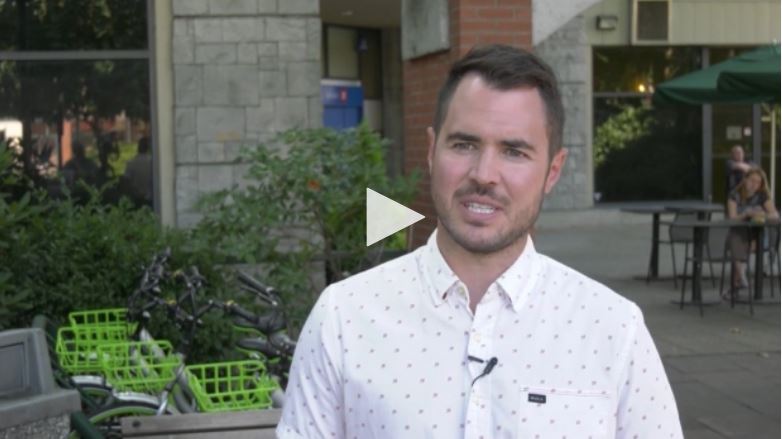 Port Coquitlam Mayor Brad West crashed a reception held in Vancouver and paid for by the Chinese government with two dozen Tim Hortons doughnuts Wednesday. Attached to each box was a picture of detained Canadians Michael Spavor and Michael Korvig. 
"We wanted to send a message that there are people, including elected officials who care about them, who haven't forgotten about them and who will stand up for them," West said. For months, he has been critical of the Chinese-sponsored event, held during the Union of British Columbia Municipalities convention for local politicians. 
Listen to more episodes: