BELLAVISTA, COLOMBIA – Surely there have to be some rules even when it comes to terrorism?
If there is one thing about terrorists, at least most (some?) terrorists, it is that they try to portray themselves as noble warriors. Their cause is just, their tactics are commensurate with what they are trying to achieve, and the 'other side' is always much worse (brutal, inhumane, monstrous…).
These individuals and groups go to great lengths on what they are angry about and why they are fighting, seeking at a minimum to explain themselves and perhaps to gain sympathy, if not outright support for their 'mission'.
There is even a sense of romance accorded to some of these extremists who see them as 'freedom fighters', or 'insurgents' or some other such idyllic bunch. They have right – or god – on THEIR side and really would rather not be fighting but they have no choice you see because the OTHER side is so intransigent.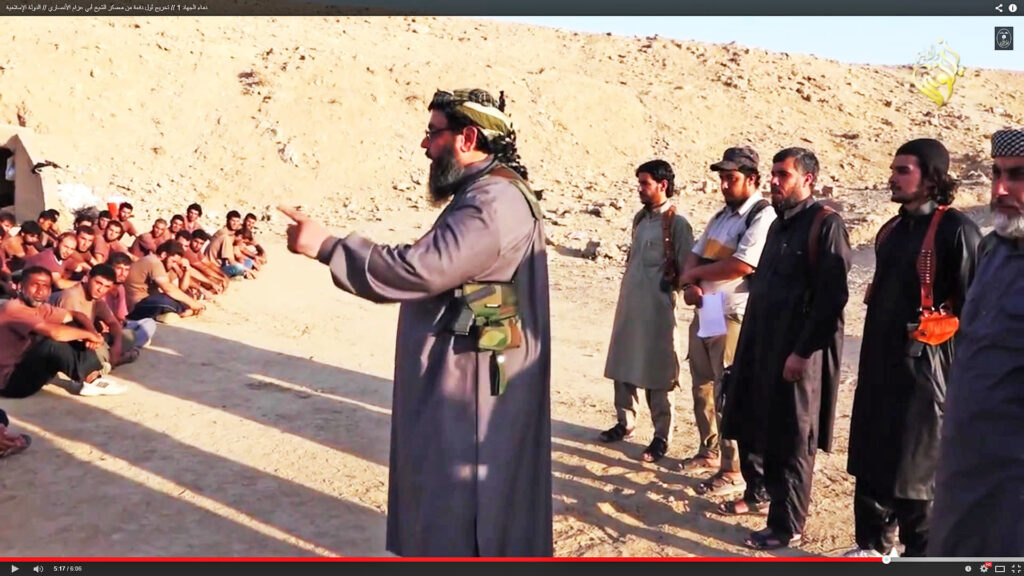 Then again, there is Islamic State (ISIS)…
So what do we do when a terrorist group/gang of freedom fighters kills women and children in a church?
On this day in 2002
A cylinder bomb fell on a church where civilians had taken refuge amid clashes between the FARC and the Colombian army. While the official death toll stands at 74, some estimate as many as 119 were killed in what has become known as the Bojaya massacre. Hundreds more were injured in the days of fighting leading up to the massacre. The bomb was launched by the FARC, apparently aimed at the military.
That target was not hit.
We still live in anxiety, because they're [armed groups] still alive, they're still committing crimes and you don't know what will happen to you … when you go to sleep at night, you don't know what's awaiting you the next day. I thank God they're not here yet … but you never know.

Elaine Perea Chala, mother of one of the victims
It took the Colombian government 17 years before the deceased were given respectful burials. No matter where you stand on the 50+-year Colombian civil war it has to be accepted by all combatants that civilians holed up in a church are not targets.
It is too bad the FARC did not get the memo.
Read More Today in Terrorism
On May 31, 1906 a Spanish anarchist threw a bomb hoping to hit King Alfonso XIII, killing 24 and wounding more than 100.
On May 30, 2009 two pamphlet-bombs exploded outside an Ecuadorian TV station and ministry: no victims or significant damage ensued.
On May 29, 2016 35 civilians were wounded in an ISIS attack using rockets containing chlorine gas in Iraq's Nineveh Province.