SOMEWHERE OFF THE COAST OF YEMEN – Yes, terrorists think they are invincible, but carrying out a suicide attack against a 332-metre ship carrying crude oil.
I once knew a family friend who worked as a cook on a Great Lakes (Canadian Great Lakes, not African) freighter. He would be gone for weeks at a time as he served the crews manning those huge ships that plied the waters stretching from the Minnesota-Ontario border to the St. Lawrence seaway.
We could imagine that there are all kinds of dangers on these ships. Hopefully nothing as bad as the fate of the Edmund Fitzgerald (immortalised in a haunting song by Canadian singing legend Gord Lightfoot), but bad weather, choppy waters and monotony must all take their toll.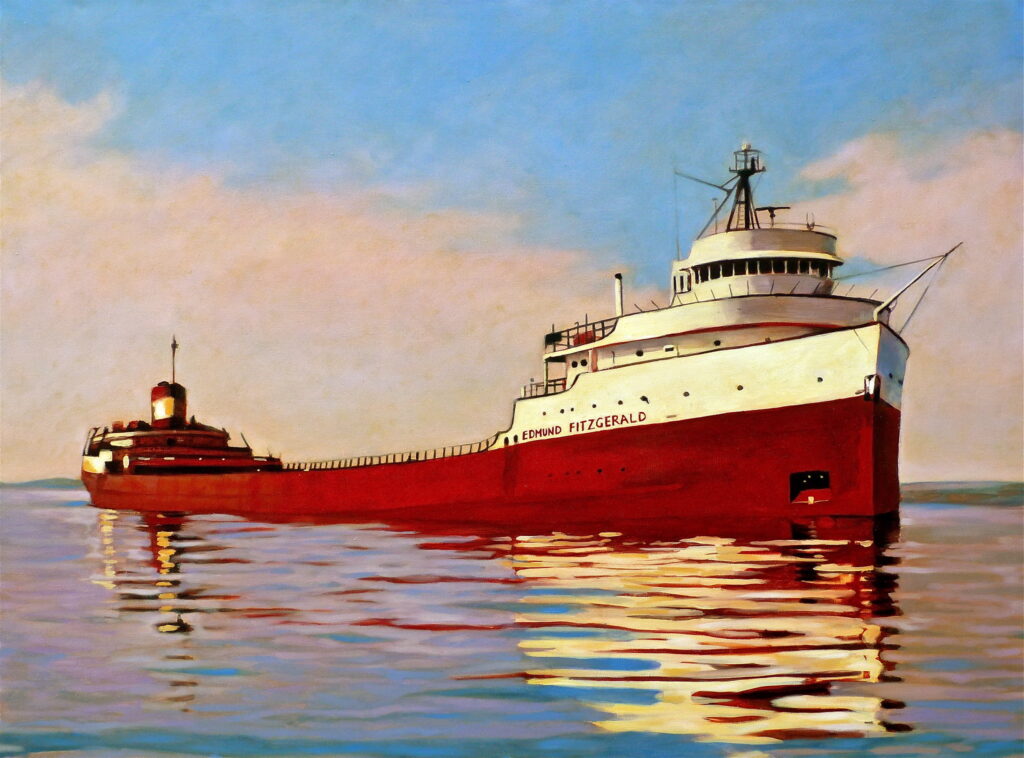 What is less likely to happen in US/Canadian waters is a maritime-based terrorist attack. In fact I can not think of a single plot targeting a vessel in our waters. Elsewhere, however, things are different.
On this day in 2002
Terrorists carried out a suicide attack on the MV Limburg, a massive ship ferrying crude oil between Iran and Malaysia, killing one crew member and injuring a dozen. The attack took place in the Gulf of Aden, south of Yemen. Al Qaeda (AQ) claimed the operation on the Jehad.net website.
By exploding the oil tanker in Yemen, the holy warriors hit the umbilical cord and lifeline of the crusader community, reminding the enemy of the heavy cost of blood and the gravity of losses they will pay as a price for their continued aggression on our community and looting of our wealth.

AQ leader Usama bin Laden
The ship was towed to Dubai, repaired, renamed the Maritime Jewel and continued plying its trade until it was scrapped in Bangladesh in 2018. So while the attack caused the short-term collapse of international shipping in the Gulf of Aden it did not put a definitive end to this trade.
Once again, the terrorists lost.
Read More Today in Terrorism
On May 31, 1906 a Spanish anarchist threw a bomb hoping to hit King Alfonso XIII, killing 24 and wounding more than 100.
On May 30, 2009 two pamphlet-bombs exploded outside an Ecuadorian TV station and ministry: no victims or significant damage ensued.
On May 29, 2016 35 civilians were wounded in an ISIS attack using rockets containing chlorine gas in Iraq's Nineveh Province.